Your Guide to Buying a NAS Drive for Home
Posted on: 25 November 2013
By:

Patrick Oliphant
Media storage solutions for the home have come a long way from the days of floppy disk, burning CDs, USB flash drive or just leaving your data on your computer.  So now you want to buy a NAS drive but not sure where to start.  The first thing to is that a NAS drive is a long-term investment and therefore, need lots of thought before you go out and buy one.  I would not recommend you popping out to the shop and buy a NAS drive as you would a case of CDs.  Like a business you might have to think about how your data is going to grow, because we are downloading and saving than we used to. Also, depending on your use for it, you will not able to take it around with you in your bag as you do a USB flash drive.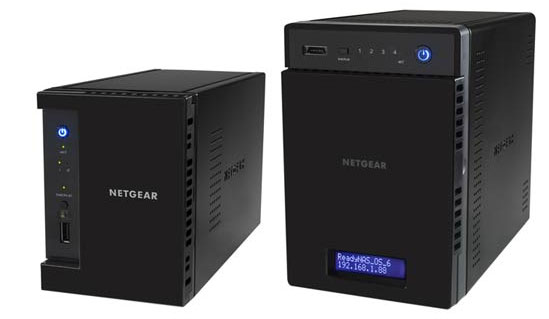 I know your first thought on buying a NAS drive would be storage but some can do so much more than that, in terms data management and access.  Do you have a media server at home? If not, your new NAS drive can offer hat service as well.  Your NAS can be the home of all things digital: movies, photos, videos and other files and if you have a home network it oven more useful.
Jargon Buster
Because of the flexibility of the latest NAS drives I will have to bring you up to speed with some of the basic jargons used to describe its features:
Redundancy (RAID): Redundancy or RAID as it relates to a NAS drive is about its ability to continue working if one or more it its hard drive fails. Most home NAS comes with a maximum of two drives giving you the option of creating what is called RAID. What that means is that you have the option of making one disk the exact copy of the other so that you still have your data if one fails.
Web enabled: A internet ready or web enable NAS is one that will allow you to connect to it from anywhere via the internet using your home broadband. Some allow you to use an app or a browser so that you can access your files or allow others to access them. This gives you the option of walking around with all your data on you but allow you to access it as and when needed.
Operating System (OS) support: It is good to know exactly what operating system you are going use with the your NAS drive; whether it's Linux, Windows or Apple Mac. Some NAS offer special features depending on the operating system you will use it with e.g. those that are built for
Connections: This is a crucial part of selecting your NAS drive, because there are many different connection options in some cases it will dictate the speed at which you can get your data. For connection you have the option of USB, Ethernet or Thunderbolt.
Not all USBs are the same currently there are two versions on at the market USB 2.0 (black) and USB 3.0 (blue). I you recently buy your computer you might notice the two different colours – black and blue or just blue, which is USB 3.0 and faster.
If you computer is Apple Mac you might want to buy a NAS drive that support Apple Mac's Thunderbolt connection, this will give you faster data access rate if speed is important to you.
Cloud Services: You would have heard this word a lot and it is also use to describe features of a NAS drive. Because your NAS might have data from different devices in your home you might want to backup it up as well, and this is where a cloud service comes in useful. So if you will need the data on your NAS to be backed up for extra security then one offering cloud services is what you will want.
Terebyte (TB): Because of the cost of hard drives storage space are very cheap and thus, all the disk sizes you will here will be in Terebytes. The higher the terabyte the more costly it will be and bear in mind that you might want to buy two for data redundancy.
UPnP/DLNA: Most NAS drive will be UPnP and DLNA ready but to let you know a NAS that has these marking will allow you to connect to it from other devices.  It can also act as a media server providing the ability to stream photos, music and videos to a variety of other devices such as your mobile, game console or even your home entertainment systems that are UPnP and DLNA certified as well.
PTP (Picture Transfer Protocol): This feature on your NAS it is able to detect when a digital camera is connected to one of it's USB port and automatic transfer your photos.
Backup: Most NAS Drives offer manual and automated backup whether you or using Microsoft Windows, Apple Mac or Linux. It's good to check this out just to make sure the one you want to buy offer automated so you can setup up and let it run at a preconfigured time.
Depending on how you will be using your NAS Drive you might need to consider the hard drives you are going to use inside your NAS, because not all drives are equal.  Users that need to think about their hard drives are power users, i.e., media professional that are using demanding applications and those who need one for a small office.
So, should you buy SSD or plain spinning Serial ATA (SATA) disk? A common thing you would hear people say is that their hard drive crash – this was normal for traditional hard drives (SATA/IDE) that continually spin so that you can access your data. However, as of late a new type of hard drive has been introduced call SSD (Solid State Disk) these hard drives have now moving parts and so are less susceptible to crashes and quieter. They are much faster but come at a higher price.
Time to Choose
Now that we have gone through the jargon buster we need to look at what you need and what is available on the market.   So the first question is how are you going to use it? If you are going to just connect it to the back of your computer then I am going to assume you want something simple.  The D-Link  ShareCenter and LaCie 2big are a good starter range they both offer all the features of a entry level network attach storage. They support the latest windows and Mac plus cloud storage for extra data security. The Synology and all the other NAS drive manufactures offers two bay budget-friendly NAS, with not much differences between them.
For professionals and those looking for a central media storage solution there are a large range and makes to choose from.  Makes like Drobo, Netgear, Buffalo and Synology offer a wide range to suit your budget and taste. The Drobo offers enhance data management features that support the work of media professionals. Its high performance flash (SSD) technology allows media editing applications such as Adobe Lightroom, Photoshop, Apple iPhoto and iTune fast access to data.
 Netgear offers the ReadyNAS range, which include support for TiVo home entertainment platform, antivirus and other useful home solutions; The Synology Diskstation and Buffalo Linkstation (Pro Quad, 400 series) and Asustor (AS 6 Series) are also ideals solutions although not many of the LinkStation and DiskStation support USB3 - which is faster.  All the ones I have just mentioned offer large capacities, advanced data protection technologies and home entertainment features like DLNA media streaming and advance media server functionality.
For those wanting a storage solution to setup test lab (you know what I am taking about) these are some makes I would recommend Iomega, QNAP, Seagate, Buffalo TeraStation most of the advance NAS for these manufactures offer support for windows active directory, Citrix, iSCSI and VMWare. To me the Iomega standout more in this category.
Security camera support: A new trend is to use network attach storage that offers support for video surveillance. The standard DVR approach to video surveillance is being replaced for NAS Drives that offer more storage and UPnP (Universial Plug and Play) support for regular IP security cameras.  The management software comes a part of the storage platform. The Iomega StorCenter PX offers this solution.
So, you see, NAS drives are now more versatile that only having them attach just to the back of your computer is almost a crime.  They can play a bigger part in your home and your professional life. For the latest see what Amazon has to on offer.