Change Your Apple iPad into a Crestron Touchpanel
Posted on: 24 February 2010
By:

chw staff

Owners of a Crestron digital home management system can now use their iPad as a Crestron Touchpanel at home or from out of the home.  Using the latest wireless technology the Crestron Mobile Application allows you to access and manage your in home appliances from over the web.  The Apple tablet screen provides real-time control of your Crestron AV systems, lighting, shades, room temperature and any other area of your Crestron system.
Using an existing EDGE cellular network, 3G, Wi-Fi or 3GS the iPad communicate seamlessly with your Crestron systems from anywhere.  The same service is also available on the the iPhone® and iPod touch®. I think this is a further step to establish Apple as part of the connected home. The Crestron Mobile Apps are available as a download from the iTunes App Store.
 
Other Crestron Apple-based solutions: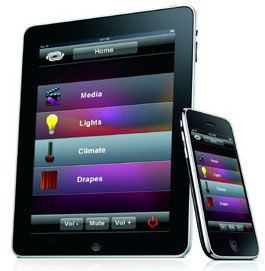 XPanel for Mac: The XPanel for Mac turns your computer in a Crestron touchpanel.  With it you can take control of your Crestron system from any Mac® around the home, office, classroom, or world.
Crestron iServer Network Audio Server: The Crestron iServer uses the Apple iPod to transform it into an audio server.  The server provide a permanent housing for the iPod to provide full integration with a Crestron control system while still allowing syncing with iTunes® software.
Interfaces for iPod: The Crestron CEN-IDOCV (-DSW) cradle for the iPod that offers a whole house audio system via a Crestron touchpanel or APAD wall mount controller. The IDOCV is a PoE network device that enables family members to dock personal iPods throughout the home for convenient charging, automatic syncing with iTunes and playing content.
See Also: Crestron Awards Connected Home Innovation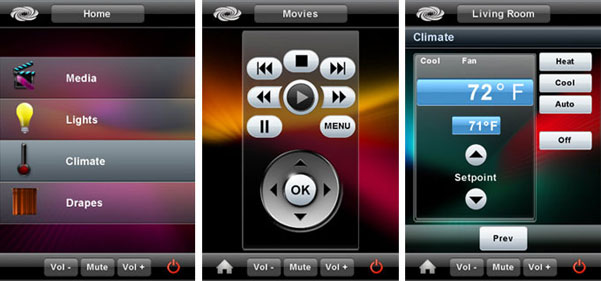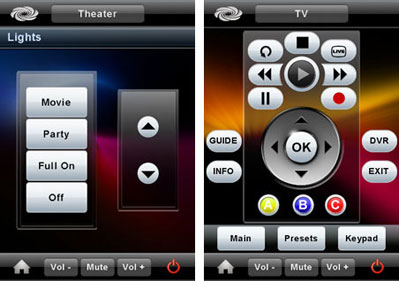 Images courtesy of Crestron.com