The Future of Home Lighting
Posted on: 17 October 2015
By:

chw staff
Over the next  ten years connected LED lighting has to potential to be the most promising vertical market segment in IoT (Internet of Things) market, this is according to research firm Berg Insight. According to Berg Insight, "The global shift from inefficient traditional light bulbs to energy saving LED technology is creating a massive window of opportunity for adding connectivity to the next generation of lighting systems".
Up to 2023 the global share of lamps sold based on LED technology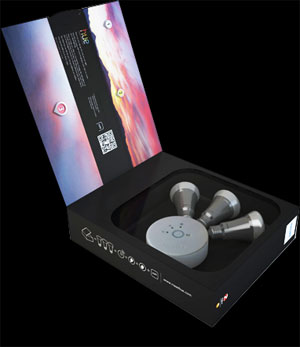 is expected to rise from 15 to 74 percent. Berg Insight believes over the same period the market value of LED lighting will fall by 30 percent. This is due to the longer lifespan of LED lights. Berg Insight believes that the global lighting industry will respond to these challenging conditions by adding connectivity features to mass-market products.
"There are currently some 40 billion lamp sockets worldwide and by the next decade, three out of four new lamps installed will be LEDs, says Tobias Ryberg, Senior Analyst, Berg Insight. Close to 2 billion lamps will be sold in the in the US this year, he also expect yearly shipments of about 10 million units to support these those areas using it for adopting for street lighting.
"If the preferred method is to use the smartphone as remote for controlling lamps in the near proximity, Bluetooth has a very strong chance to win the segment", says Ryberg. "If on the other hand all lights are integrated into a smart home network, 802.15.4 technologies such as ZigBee and Thread will have a very bright future."
Source: investorideas.com