IKEA Launches Qi Wireless Charging Furniture
Posted on: 7 March 2015
By:

chw staff
Next month IKEA will be selling a range of bedside tables, desks, floor and table lamps, plus work lamps with integrated Qi-powered charging pads that charge your smartphone wirelessly.  All you will need to do is rest the phone in a specific spot and leave it to charge. According to IKEA the "Home Smart" furniture range will be in shops in Europe and North America next month (April) followed by a global rollout.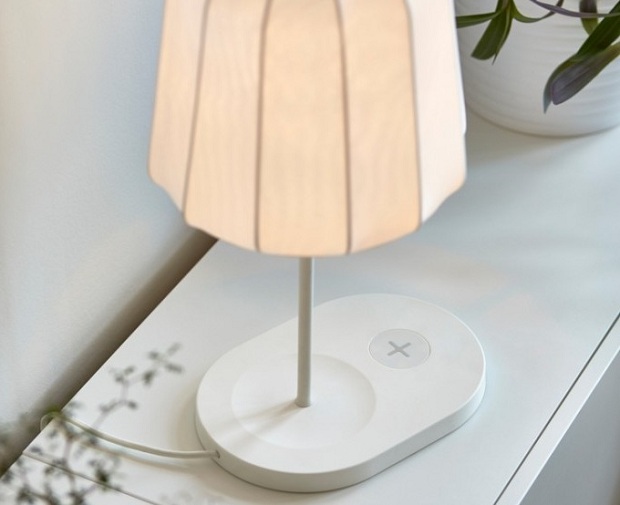 The furniture that are Qi-powered will cost about 20 euro ($22.39) extra.  IKEA will also be selling separate wireless charging kits that can be built into existing home furnishing; these will have a starting price of 30 euro ($33.60).  So, if your device is Qi-enabled then fussing around with cables can become a thing of the past with this new Qi range.
The IKEA's new Home Smart furniture will also include USB ports to allow you to plug other devices in. Best of all, rather than having to plug individual wireless chargers in, these lamps will have the one power lead going into the furniture.
There are over 80 Qi-enabled smartphones, 15 models of Qi-enabled cars on the market. With this launch, IKEA has joined over 3000 hotels, restaurants, shopping malls, airports offering Qi charging solutions by bringing it into the home through ordinary furnishing. IKEA is a member of the Wireless Power Consortium which has developed the Qi wireless power standard.
"Our belief is that mobile phones are vital parts to people's lives at home and their desire to stay connected, and Qi Addresses an unmet need to keep devices powered," said Bjorn Block, IKEA's Range Manager for Lighting and Wireless Charging.
source: qiwireless.com