Netgear Latest Range Of ADSL and Cable Modem Routers
Posted on: 25 April 2011
By:

chw staff
DSL gateway routers are being release all the time so why should we take any notice of the new Netgear N600 wireless Dual Band Modem Router - DGND3700 and WNDR3700)? Well, according to Netgear they are future proof and packed with features for today's digital home, with speed and performance at their core.  The N600 gives you complete access to your home network such as storage, television and other networked aware devices.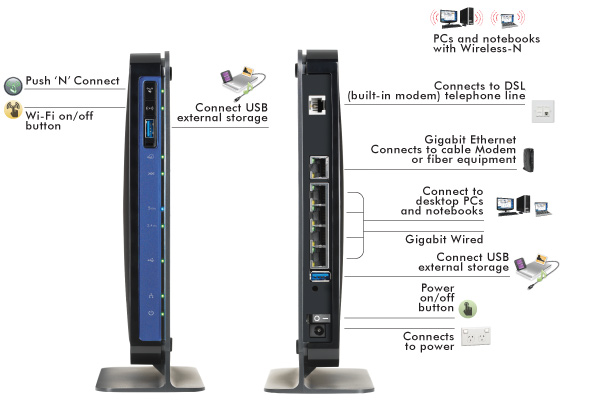 Unlike the WNDR3700 (N600 WIRELESS DUAL BAND GIGABIT ROUTER) which has won the Editor's Choice Award from PCMag.com; the DGND3700 (N600 WIRELESS DUAL BAND GIGABIT ADSL2+ MODEM ROUTER) has two USB ports and future proof built in DSL and Fibre Optic/Cable modem ports. Apart from that both devices offer the same performance and services.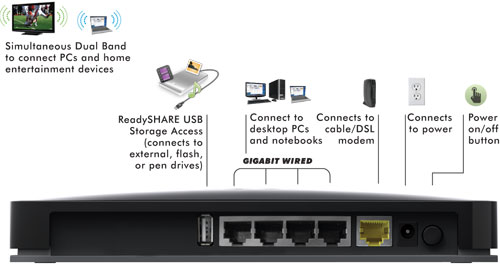 If there is a need to change your DSL router this year then the N600 should be on your list of possible devices.  Netgear has improved the wireless range and capacity available on the routers, the N600 Home Gateway has support for simultaneous 802.11n dual band networking at 2.4GHz and 5GHz.  The dual band provide two separate networks for you to use one for video and the other for data, thus avoiding network overloading.  The 5GHz in particular provides a less interference-prone channel suitable for streaming high definition video and for networked gaming.
The N600 supports Netgear ReadySHARE via it USB ports, creating a whole home shared storage solution.  It is also DLNA certified allowing you to stream your music, video and photo to other DLNA-compliant Internet TV and Media player within your home.
See also: Netgear Released N750 Wireless Dual Band Gigabit Router