Panasonic Releases iPhone 5s Compatible DECT Phone
Posted on: 7 May 2014
By:

chw staff
The Panasonic KX-PRL262B Dock Style DECT telephone system is also an entertainment system in one. You can connect your iPod touch, iPad and iPhone via Bluetooth or its lightning connector to make or receive hands free calls.  It also offers on-base phone charging and with it's built-in stereo speakers you can listen to your favourite music from your iPhone or iPod. The KX-PRL262B Dock Style cordless telephone system uses Panasonic's popular Link2Cell technology to connect your iPhone via Bluetooth, allowing you to make and receive phone calls anywhere in your home using the handset.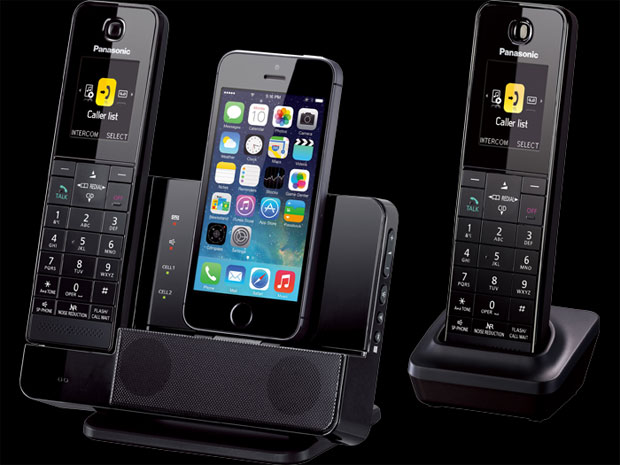 The KX-PRL262B phone system offers a talking text sender alert that announces the name of the sender when a text message is received on the iPhone.
Panasonic said the KX-PRL262B was designed for convenience and the ultimate in usability, you can use it for Facetime video communication on the iPhone while it's docked and being charged. You can use the handset as a remote control for the iPhone, iPod touch or iPad as you listen to music to adjust the volume or play, stop, skip, repeat, fast-forward and rewind music.
The Panasonic KX-PRL262B Dock-Style cordless telephone system KX-PRD262B are now available at amazon.com and www.shop.panasonic.com for an MSRP of $199.99.