Stay Connected with Logitech Circle 2 and Apple HomeKit
Posted on: 17 September 2017
By:

chw staff
Stay connected while you're away from home by receiving rich notifications on your iPhone or iPad lock screen or Apple Watch from your Logitech Circle 2.  The company has announced that Circle 2 Wired home security cameras and mounts now work with Apple HomeKit. Simply set up your Circle 2 Wired camera with the Apple Home app and enjoy access to live video on your iPhone and iPad, notifications to your lock screen on iPhone, iPad or Apple Watch.  You can automate your home such as turning on the lights automatically when motion is detected by the camera. You can access and manage you Circle 2 while at home when you're on the same WiFi network or remotely if you have an Apple TV or iPad set up as a home hub.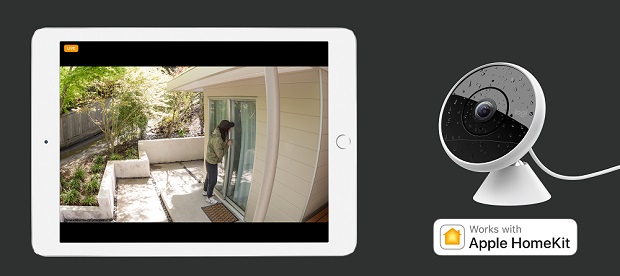 Pricing & Availability
Circle 2 Wired is available now at retailers throughout the U.S., and will be in Apple stores and Apple.com, starting in October in the U.S. and Europe for $179.95. The Circle 2 Window Mount will also be available in Apple stores for $39.95. The Circle 2 Plug Mount will be available on Apple.com for $29.95.
The new Circle 2 Wired owners can all take advantage of this new HomeKit service now, existing Circle 2 users should visit here for update instructions.