Western Digital Come Closer Home with WDTV Media Player
Posted on: 20 March 2009
By:

chw staff

Western Digital has entered the Media Player market with their WDTV Media Player.  We are seeing a steady stream of announcement from home systems manufactures; I was last month that Western Digital announced their new the My Book World Edition NAS drive for the Connected Home market. The new WDTV Media Player "let your HDTV play media transferred from any USB storage device, without any need for streaming network device to bridge the distance from your storage drive or PC to the TV."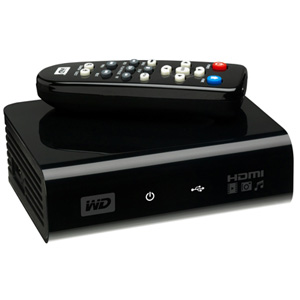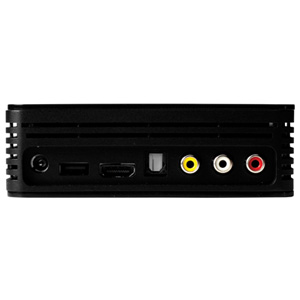 The WDTV comes with two USB ports which allow it to connect to two storage device at the same time; it has composite audio/video connectors and HDMI, as well as optical audio output. The system can connect to any standard-definition or high definition TV. The WDTV Media Player ships without the hard but will take standard hard drive – Western Digital and those of other manufacture.  The system will also read your hard disk formatted as Microsoft Windows (FAT32, NTFS) or Mac OSX (HFS+  without journaling).
The Western Digital WDTV Media Player allows resolutions of up to 1080 pixels and support all well-known media formats and JPEG, GIF, PNG, and BMP images.
The Connected home market is beginning to get more competitive with the likes of Linksys by Cisco - Media Home Hub, Microsoft, Seagate and other major suppliers of digital equipment try to carve out a space for themselves.