Microsoft Selected Dolby Digital Plus For Windows 8 Tablets and PCs
Posted on: 10 May 2012
By:

chw staff
In March, Microsoft launched its new look Windows 8 operating system, now they have decided to enhance the sound quality with Dolby Digital Plus. According to Dolby Laboratories, its Dolby Digital Plus was selected by Microsoft for the upcoming Windows 8 tablets and PCs.  All PCs and tablets licensed to run Windows 8, Windows 8 Pro and Windows  RT editions will be able to enjoy Dolby Digital Plus 5.1 channel  and Dolby Digital two channel encoding.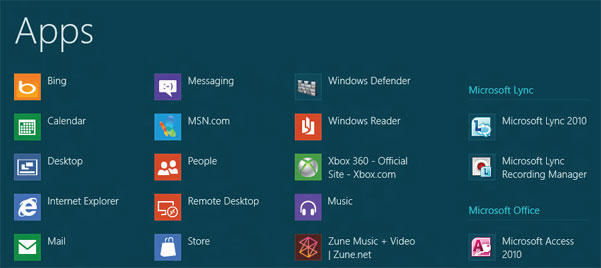 According the Dolby, the integration of it Dolby Digital Plus will enable playback of Dolby-encoded content, delivering high quality sound for online entertainment services and personal media applications.
Microsoft's Tami Reller said, all our existing and future home videos recorded with Dolby Digital Plus audio will work on Windows 8 straight out of the box.  Also online video content containing Dolby Digital Plus will maintain its audio quality.
Dolby said developers will be able to deliver the highest level of immersive experiences and cinematic sound through Windows 8 APIs in desktop and the new Metro-style in Windows 8, for x86 and ARM architecture.
"We are pleased to be working with Microsoft to address the growing demand for high-definition content delivered across a broad range of services and devices. Widespread availability of Dolby Digital Plus on Windows 8 will enable more people to enjoy cinematic sound anytime, anywhere, and on any device," said RamziHaidamus, Executive Vice President, Sales and Marketing, Dolby.