Netgear's New MBRN3300 270Mbps 3G Mobile Broadband Router
Posted on: 11 February 2010
By:

Patrick Oliphant
A technology collaboration between Ericsson and Netgear has created a new  3G mobile broadband router, the MBRN3300. The new MBRN3300 3G wireless router with internal 3G radio, is a combination of Netgear's wireless, routing, firewalls and IP network technology and Ericsson's expertise in 3G mobile networks. The MBRN3300 is available now and will be demonstrated at this month's GSMA Mobile World Congress in Barcelona, Spain.
The MBRN3300 3G Broadband Router has the latest 802.11n wireless and Ethernet LAN technology.  It offers a wireless LAN data transfer rate of 270Mbps and includes Netgear's firewall architecture which include content filtering and Live Parental Controls technology.  The MBRN3300 is an ideal solution for owners of RVs, boats or families going camping, it would fit in well with a mobile office.  The MBRN3300 with its 3G wireless technology could be the answer for anyone whose home or office location lacks the wired infrastructure to support the need for faster internet access.  It is also an alternative for DSL, DOCSIS, or Fibre to the Home (FTTH).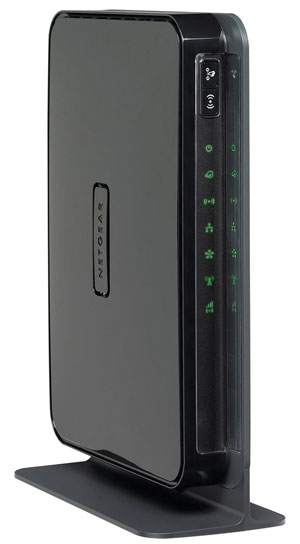 This is an ideal partnership for both Netgear and Ericsson because there is a need for quality wireless internet access for the domestic market and for business, as they offer more flexible work pattern to their staff.  I also think integrating content filtering and parental control into the MBRN3300, will put parents mind at ease when children wants to access the web when they are out and in the home.  They can be assured that they have configured the system to filter and manage the content that children can see.
MBRN3300 Key Features:
The system can accurately measure you broadband usage so you know how much you have downloaded and allows you to customised the system so that it alerts you when you are close to your monthly limit.
Automatic Quality of Service (QoS) for reliable video, voice and gaming
Push 'N' Connect with industry standard Wi-Fi Protected Setup (WPS) for securely connecting devices at the touch of a button
The ability to save energy by switching off 3G/Wi-Fi when it is not needed
Optional battery pack for complete mobile usage and car power charger